// SEE ALL DESIGNERS
View Other Collections
Elysee
ÉLYSÉE is inspired by the harmony and balance of Neoclassical art and architecture and uses modern silhouettes to accentuate the figure and contour the shape of the body.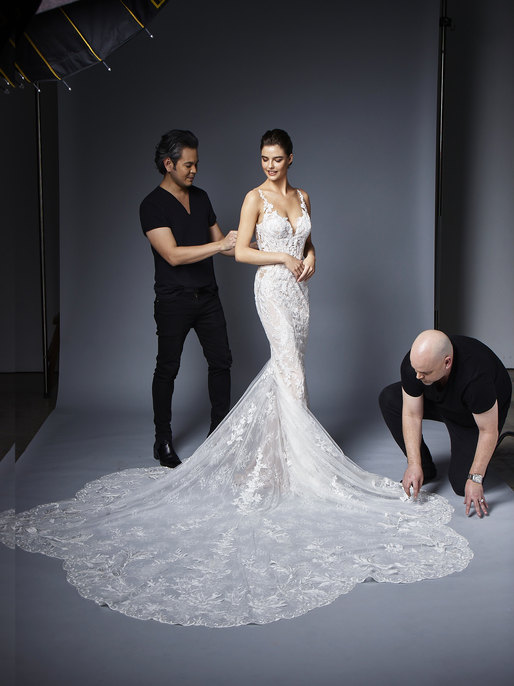 What is the love story behind your gowns?
Christopher Russell and Mark Russell joined the company as Artistic Directors of the ÉLYSÉE division in February 2020. They are well known for their exceptional ability to create sumptuous and opulent gowns reminiscent of the golden age of European Design. Chris and Mark have over 15 years of experience at some of the world's leading Bridal and Evening wear houses, creating a unique and influential Design Aesthetic that has resonated with Brides around the world. They spend several months in Paris each year drawing inspiration from the city's rich history of decorative arts and design as well as the latest trends in modern fashion.