// SEE ALL DESIGNERS
View Other Collections
Anne Barge
The epitome of classic bridal style, the Anne Barge collection embraces traditional craftsmanship, premier fabrication, and modern detailing in refined silhouettes.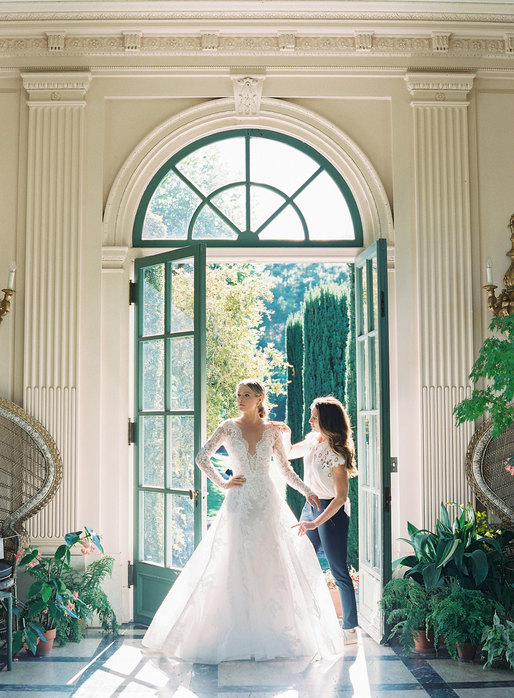 What do your brides need to know about the dress they are wearing? How do you give back to the community?
"Anne Barge is a female lead brand. We aim to design something for every type of bride. The Anne Barge dresses speak to the feminine bride who comes in all shapes and sizes. She values evaluated designs with a focus on quality, fit and construction infused with a modern sensibility for a bold and timeless look. As a brand we truly pride ourselves in combining the best of classic design with a contemporary twist.
As a company we have frequently donated gowns to the organization Brides Against Breast Cancer as well as to female veterans through the Leaving Legacies Foundation. In 2020 we made a conscious effort to expand our giving to include causes supporting social justice and minority communities. These included the NAACP Legal Defense Fund, Campaign Zero and Fair Fight. We also actively support the CARE organization and their efforts to support economically disadvantaged women globally.
My favorite wedding day moment is when the groom or partner sees his/her bride for the first time. It is so magical to see their faces light up. It makes my job as a bridal designer worthwhile every single day" - Shawne Jacobs, President and Creative Director, Anne Barge (pictured)