// SEE ALL DESIGNERS
View Other Collections
Justin Alexander
A classic, refined, and timeless feel. Attainable luxury at its finest. Designed and produced in rich fabrications with hand-crafted details to create elegance with a touch of Old Hollywood Glamour.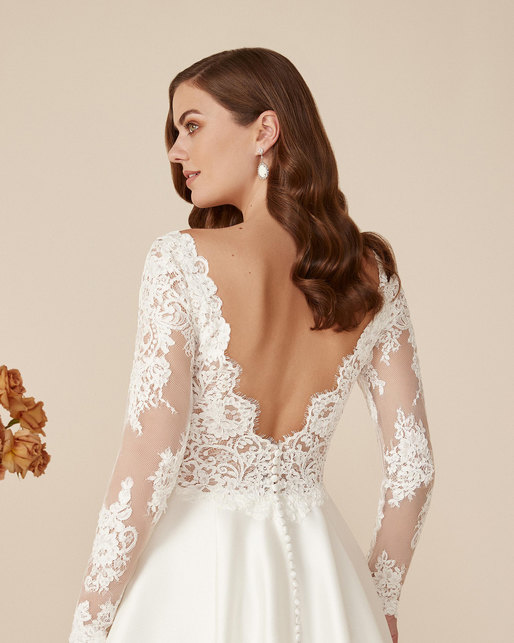 What is the love story behind a Justin Alexander gown? Why do you design wedding dresses?
"I was born into it. I have always been passionate about fashion so it was a natural progression to design wedding dresses for my family's company, which traces its roots back to 1946. I went to the University of Connecticut and earned a bachelor's degree in business. But I really have learned the most from just being in the job since 2008 when I joined the company. When I first started, I was involved in all aspects but really focused on branding our collections as we transitioned from a manufacturer of dresses into a portfolio of brands, and developing our sales team. Within a few years, my responsibilities expanded into managing design and operations. I learned as much as I could about our products through our design team, our wholesale partners and brides themselves...
There are two reasons I design wedding gowns. First, the most important aspect about designing a wedding dress is how the bride feels when wearing it. I hope every bride, regardless of her background or any factor, can feel her most beautiful on her wedding day. And two, seeing a bride's face when she finds the dress of her dreams and seeing the joy on her face is my favorite part about being a bridal designer. It is such an honor to be a part of such a significant moment in a woman's life." - Justin Warshaw, CEO and Creative Director of Justin Alexander (Pictured in black beanie: Justin Warshaw, CEO and Creative Director of Justin Alexander)