// SEE ALL DESIGNERS
View Other Collections
Kelly Faetanini
The Redux Collection is moved by the cuts and designs of past decades, these styles preserve the memory of voguish heritage in an ultra-modern fashion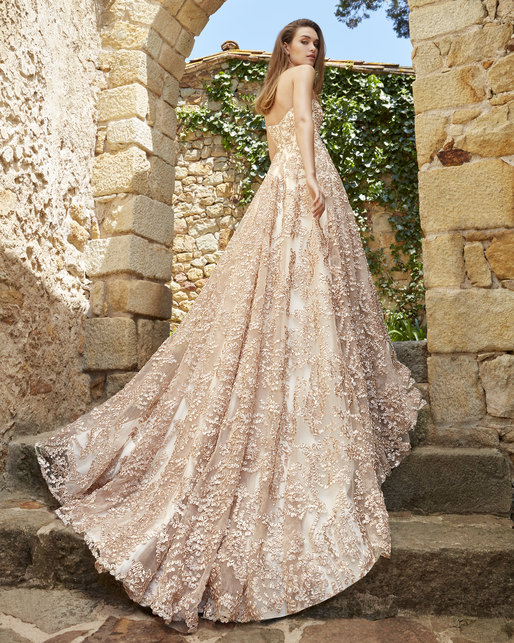 Why do you design bridal dresses? What are you doing behind the scenes to promote sustainability in the bridal industry?
Kelly Faetanini discovered the world of weddings at the young age of 18. Learning to sew from her grandmother, she knew it was her calling in life. Being a wedding dress designer was a way to touch women around the world. Faetanini became an assistant designer at the renowned Priscilla of Boston bridal brand in her early twenties. However, she knew she had so much more to offer. At the age of 23, Faetanini became the youngest wedding gown designer on the runway at New York Bridal Fashion Week. But very quickly realized that she never wanted to just design wedding gowns. It was so much more than that. She wanted to make a difference and create an impact.
In 2012, Faetanini knew it was time to step up and create a brand that truly cared about each and every one of their brides and not just the "sale" of the dress. Anyone can design and sell wedding gowns. But not everyone has the heart and soul with the intentions the way that we do.
Sustainability has been a decision-making criterion for our production team since we first got started. Throughout the entire design process, we are mindful of minimizing waste, choosing digital communications over paper whenever possible, and selecting materials like our garment bags that are lightweight and recyclable.
Latest Dresses
Creating trust, certainty and transparency. Making every bride's dream come true. Inspiring moments of optimism and happiness. Creating value and making a difference.