The Wedding Days
Carey and Zach tied the knot in a civil ceremony that elegantly incorporated their faith and family.
Their rabbi performed a tenaim: an agreement in Judaism that says they will eventually get married under Jewish law, and both of their mothers broke a plate together to foreshadow the smashing of the glass. Zach's childhood home served as the backdrop for havdalah, which involves singing, lighting a special candle with several wicks, blessing a cup of wine, and smelling sweet spices. Auspiciously, it ended up pouring during their ceremony. A dash of rain and wedding magic intertwined to create an unbelievably stunning and implausibly perfect marriage moment with immediate family gathering under an awning singing Jewish songs by candlelight.  
Photos by: Andrew Duany Photography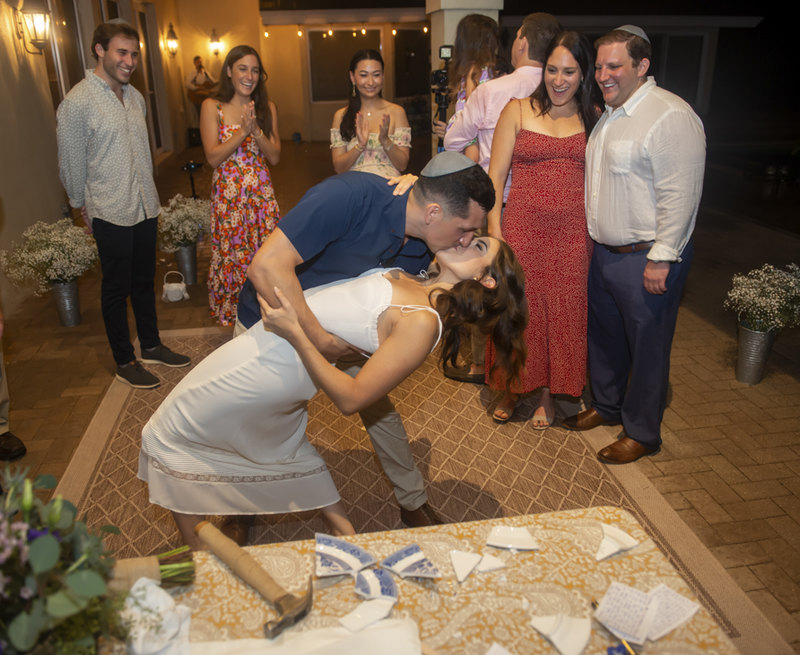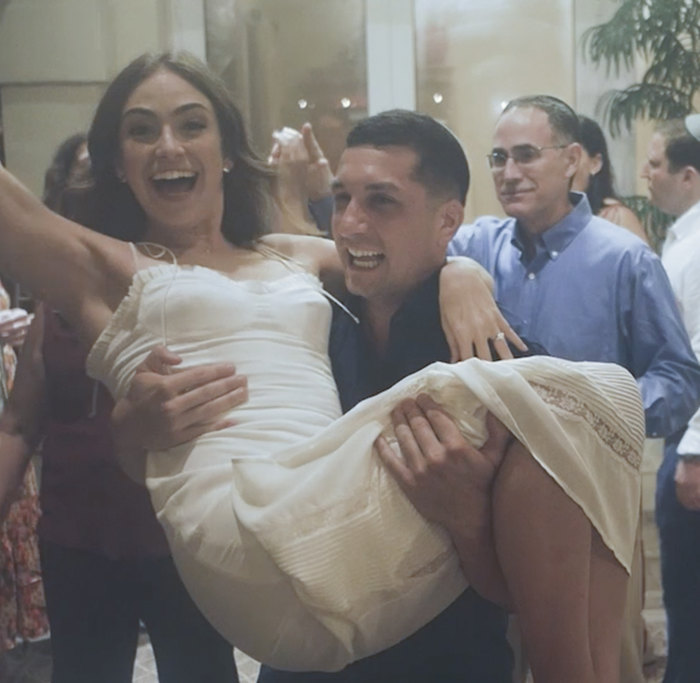 Chicken Soup for the Lovebird's Soul
As Carey puts it, " In that moment, it felt like the rain was wrapping its arms around us all... Our wedding reflected us and this year. From having to find a new rabbi a week before, to forgetting the marriage license, we just laughed and said 'it is what it is'. These moments make our story better. Looking ahead, we are having a 300 person wedding in Memphis, TN at the botanical gardens. We'll have the wedding dress, chuppah, LOTS of food, and a soulful Memphis band. Since most of our friends and family have never been to Memphis, we're trying to bring as much of its culture and vibe into the weekend...
...I'm excited to have a partner to do life with, to navigate the hard times and celebrate good times. Right now we both really support each other's careers and passions, and eventually we're excited to have a family. We get to be by each other's sides as we grow and develop more."