How They Met
We met in Miami. Being New Yorkers, we always laugh at how we found each other in such a different city in a whole other part of the country.
A little over four years ago, Molly, a professional actress and Brian, a musician, were touring with different unrelated productions and playing at the same enormous performing arts center in downtown Miami. As Molly recalls, " Brian and some of his bandmates heard about the opening night party for the show that I was in and they wanted to try to crash it, because Courtney Love was featured in my show, and they were dying to get a chance to meet her. Instead, Brian met me! ...It was one of those magical moments when Brian walked into the room where the party was happening and I looked up right at that moment, we made eye contact and the next thing I knew he walked over and asked me my name."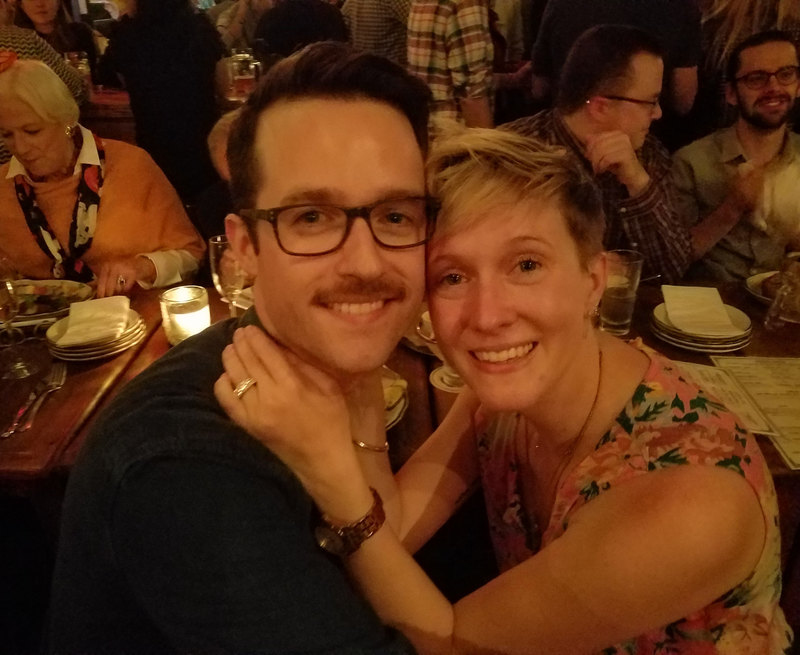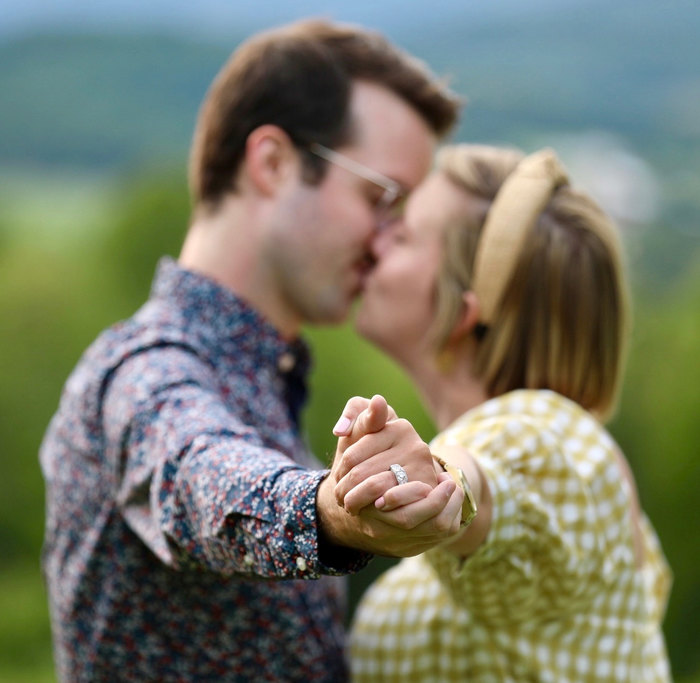 The Gorgeous and Epic Proposal
"On Halloween of 2019, Brian had a show with his 18 piece big band, Big Heart Machine at the Jazz Gallery, a venue in NYC. This gig had been on the books for months, and it was destined to be an exciting one, as he had made plans to record the concert live to become an album that he would be release in the coming year. As always, I was so excited to get to be in the audience of one of his shows...
"He asked me to arrive early to 'set up the merch table' [which he had never asked previously in over 3 years of dating]. Brian's bandmates, our friends were sound-checking when they started playing. I thought to myself, 'I know every Big Heart Machine song. What is this?' The next thing I knew, Brian was walking towards me. He had taken a song I wrote for him as a birthday gift (only 2 months after we met)... my voice and my ukulele, and arranged it for his band to play. He got down on his knee and the band erupted in cheers. He pulled out my Mae Mae's ring, a 100+ year old family heirloom, and asked me to marry him. Through tears, laughter, and the band's celebratory screams, I managed to yell back 'F*** YEA F*** YEA, YEA F***!'"