// SEE OUR BRIDES
Rajvi & Andrew
From law school lovebirds to combining cultures and careers, Rajvi and Andrew are ready to take on life's small and big moments together.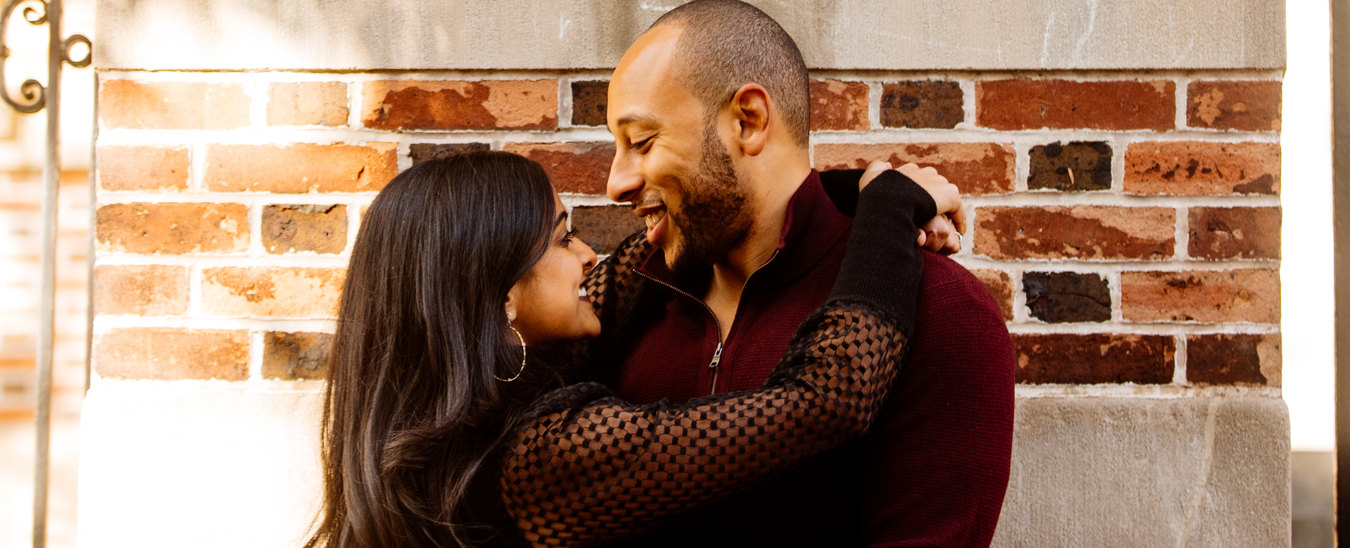 Rajvi & Andrew
From law school lovebirds to combining cultures and careers, Rajvi and Andrew are ready to take on life's small and big moments together.
View Gallery
The Proposal
Andrew surprised Rajvi with a proposal the University of Pennsylvania.
She thought they were going to simply walk around their alma mater for a few hours, but when they arrived at Locust Walk, Andrew popped the question with a lab diamond (ethically sourced and environmentally friendly) designed by Blakely Thornton of Civil Jewelry. Their families coordinated the engagement and were waiting around the corner to celebrate.
The couple hopes to get married in late 2021 and plans on fusing both of their magnificent cultures into the festivities with both Hindu and Christian ceremonies.
"We're embracing the sartorial backgrounds of both of our cultures! We'll be in Indian outfits in the morning, reflecting the traditional reds, whites and golds of an Indian wedding. I'm having my Indian bridal outfit custom designed by a woman who is a South Asian fashion designer in California (Heeral Thakkar Mehta of Sari Palace). We also plan to offer our guests a list of stores/sites where they can rent or buy Indian clothing, should they want to do so. For the evening, we'll change into classic western wedding attire - think white gown and tux! At the reception, we are offering a South Asian fusion menu. From the hors d'oeuvres to main entrees, the food options will reflect both cultures, and we're also planning on making sure that the music includes both American and Bollywood songs."
Photos by: Brittany Paige of hops and hitched photography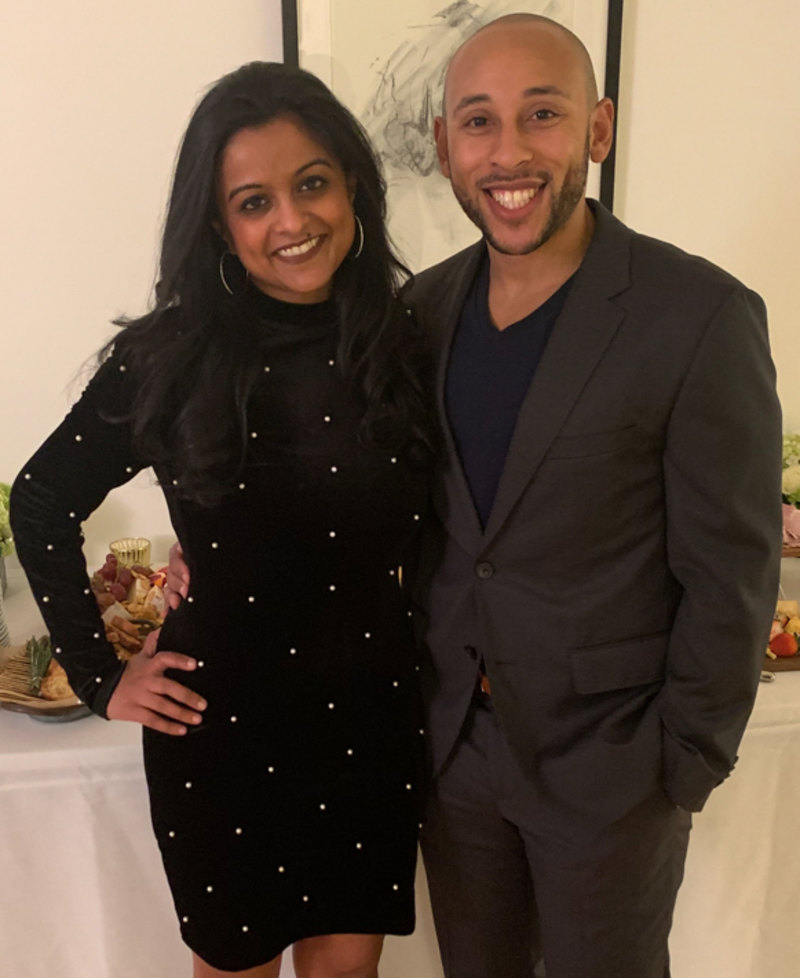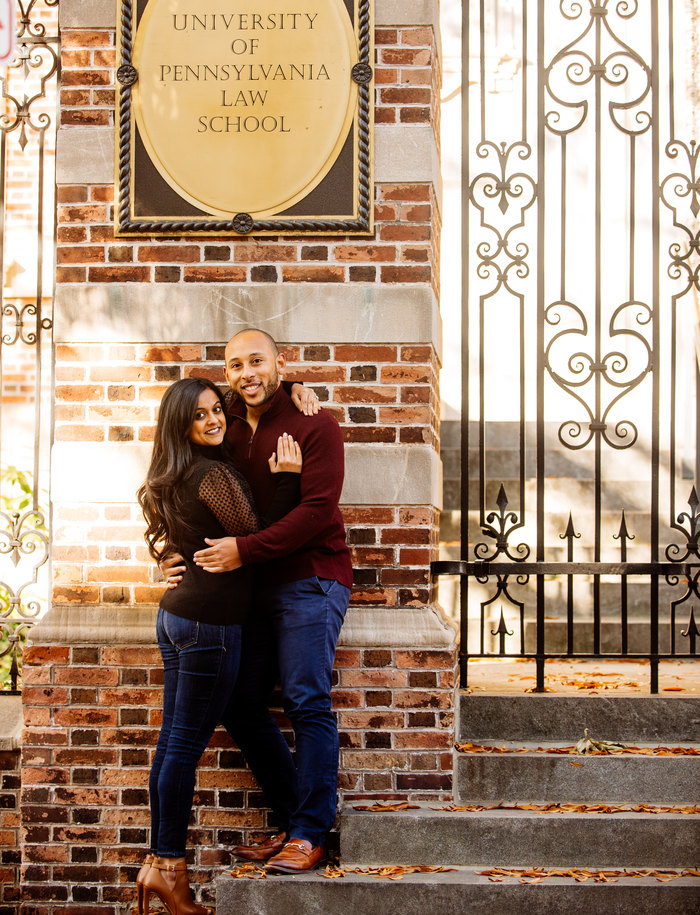 What We're Most Looking Forward To...
"Nothing brings me more contentedness than when we're catching each other up on the minute details of our days and cooking dinner together - maybe not the most glamorous thing, but it's the thing that brings me the most joy...
I think there is unbelievable pressure on women these days to live up to a hundred different - and often conflicting - standards. We're supposed to care about our weddings, but not too much because that somehow makes us "less feminist" or "less independent". When we curate to perfection every detail of our weddings, we are "bridezillas" (whereas men who lend a helping hand are lauded for wanting to be involved). We're supposed to give 110% to our workplaces to beat the odds that are stacked against us, but also make all of the PTA meetings (for lack of a better example). It's exhausting! But it's so much less exhausting with the partner that I have. He understands the emotional labor of being a woman and while he can't change society, he's unconditionally supportive. That's a big part of what marriage means to me – we may not live each other's experiences, but we can do our best to help each other navigate those experiences."