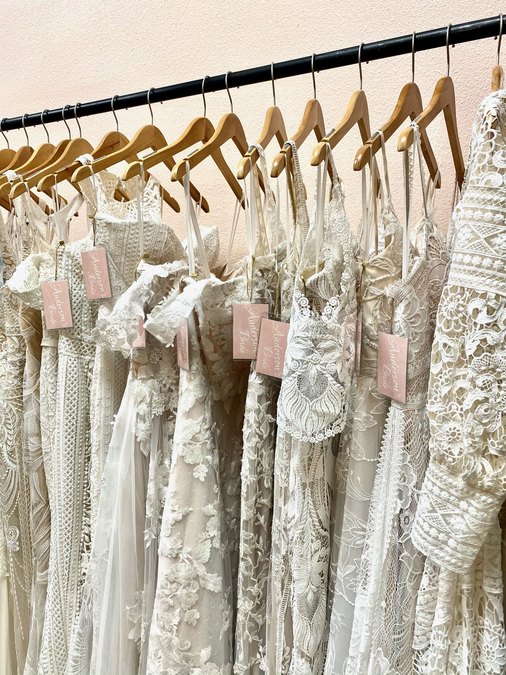 You're Engaged!! Congrats!
WE CAN'T WAIT TO BE A PART OF YOUR SPECIAL DAY! We are the experts but we know Alaskans have a mind of their own, so we like to let you choose how you
Weddings are a time to be celebrated and surrounded with love! Anderson's Bride has carefully selected an exclusive collection of unique and beautiful designer wedding dresses paired with our once in a lifetime experience focused on you. Here at Anderson's we use the experience of finding a wedding gown to build relationships with our brides, celebrate their love stories, and help them to feel confident and beautiful!