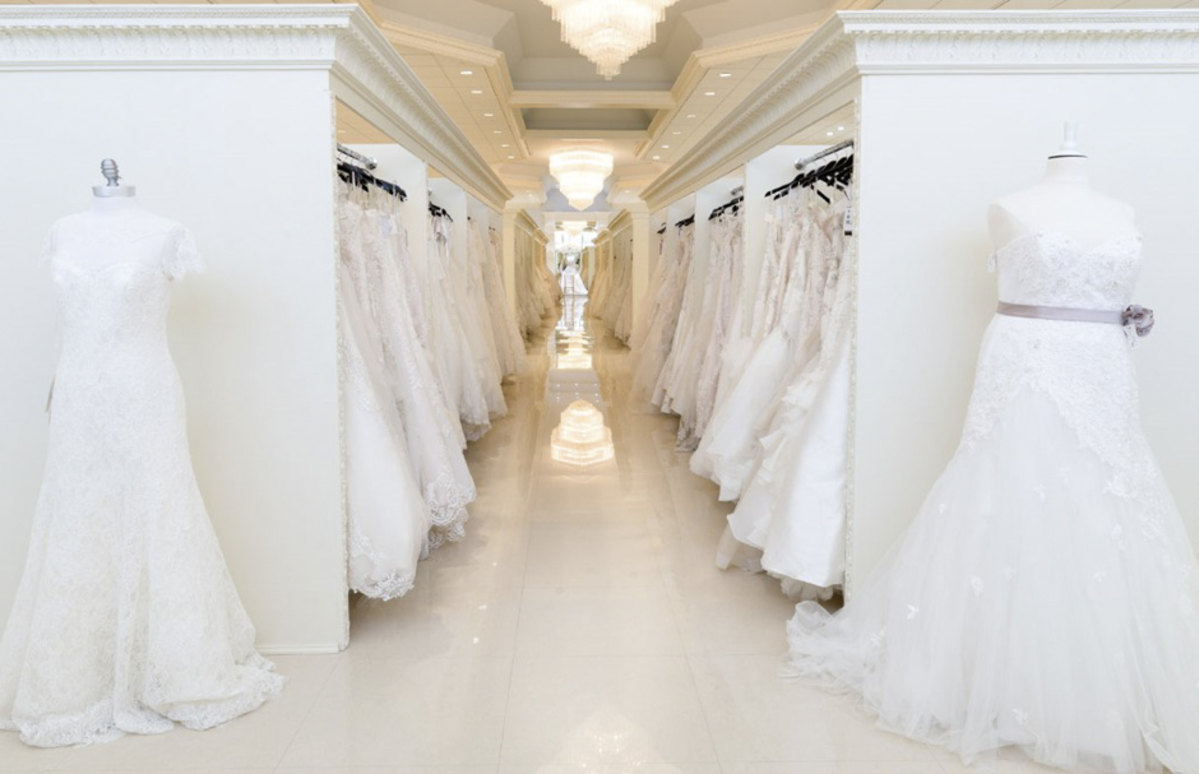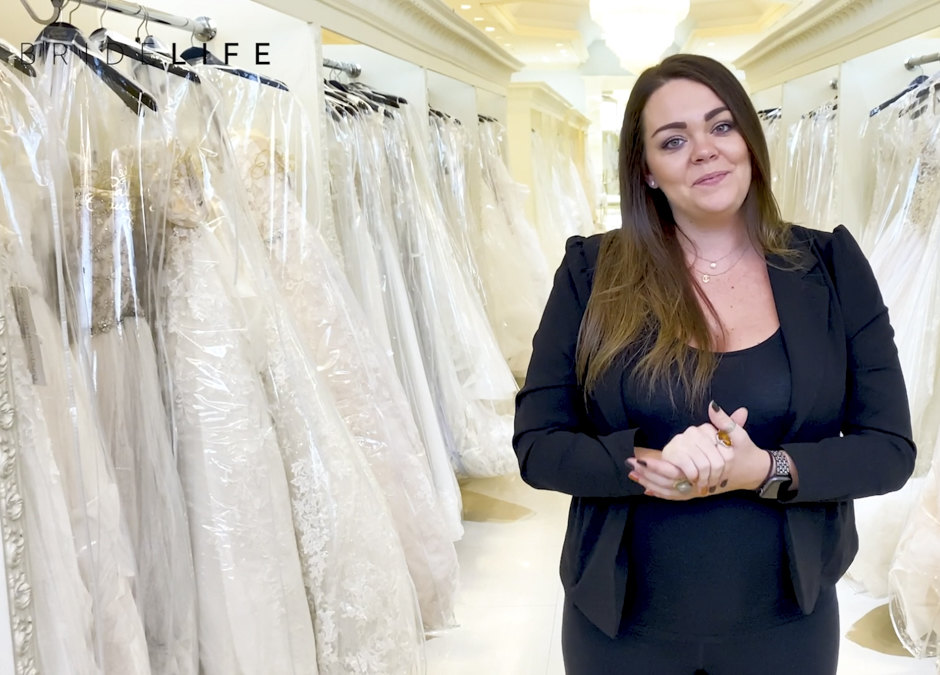 Castle Couture
Castle Couture is famous for immersing you in the luxury bridal shopping experience you've come to expect while offering you an incredible selection of thousands of gorgeous wedding gowns from many of the world's best bridal designers.
Castle Couture also provides this experience to your moms, aunts, grandmothers and guests! Mothers of the bride and groom will find their knock-out gown in our women's evening wear department and don't forget about our expanded accessories department! From tiaras and veils to necklaces and earrings, you are sure to find the perfect accessories to complete your wedding day look, whether it's boho chic, simple and elegant, full-on glam, or anywhere in between. Every bride works with a personal bridal stylist who will guide her during this significant and often emotional process. Our client's happiness and satisfaction is our number one goal and our expert consultants are ready to assist you in selecting the perfect gown to make your dream wedding come true.
Stephanie Hosford
I had an absolutely fantastic bridal appointment at Castle Couture - I truly cannot express how happy I am with everything from my amazing consultant Rachael - she was enthusiastic, warm and welcoming, she helped me relax and have fun and was truly a pleasure to be around, to the entire dress shopping experience - just an amazing experience. I said yes to the dress on my first appointment - there's so many amazing dresses but my advice is to trust your consultant- they are truly so knowledgeable! Christina is an amazing manager as well and was a huge help throughout the entire process. Would recommend it to anyone looking for a beautiful wedding dress!
Erica Altreche
One word: AMAZING! My entire experience was absolutely phenomenal from the moment I stepped foot inside of the store. I went into the store not knowing exactly what I was looking for, but my bridal assistant, Jackie knew what would look best. I trusted her judgment and I'm glad I did. She was so kind, pleasant, welcoming, warm, bubbly... the list can go on and on. 
Aside from Jackie, all of the staff members eased the anxiety of wedding dress shopping. They were all attentive in their own way and their advice was perfect. So glad I went to Castle Couture and would recommend this particular store and bridal assistant, Jackie, to all future brides!!! This was my first day looking for a dress, and my last. Thank you Castle Couture for giving me the most perfect wedding dress!
Courtney Thomaier
Ramona was a godsend! She was exactly what I needed to pick my perfect dress. I was clueless of what I really wanted going into my appointment. She not only listened to what I liked and didn't like but listened to my family as well. She had me go out of my comfort zone and try on every shape. I ended up getting a dress that I would have never tried on or picked out on my own. She made the experience everything I could have hoped for and more! Everyone that works at Castle Couture was so kind and welcoming, every dress I tried on I had at least 2 to 3 employees there boosting my confidence. I'm recommending Castle Couture to all my friends that are engaged. Thank you for everything wouldn't have been able to do it without you guys!
Stylist's Words
"The beautiful thing about wedding gowns is the magic that they hold within. The perfect dress is the most self expressive dress you'll ever wear. When you find the right dress it's like finding the right person that you want to spend the rest of your life with. We love when brides feel those emotions and become a Castle Couture bride and become part of our family!" - Caitlin Arvanites, Assistant Store Manager
"A major piece of advice that I would give every bride is to truly lean into your special moment when you feel it in your gown. Soak up every moment when saying yes because this is a once in a lifetime feeling that can never be duplicated. Bring everyone who means the most to you to your appointment so we can all celebrate together and never be afraid to say yes to your dress at your first appointment - Christina Dougherty, Bridal Manager